Wild & Scenic Film Festival
February 9, 2017 @ 7:00 pm

-

9:00 pm

Free
Neither rain, nor sleet, nor nor'easter will stop the Film Fest! We're still on for tonight, February 9.
The Wild and Scenic Film Festival is coming to Damariscotta! Join us for the "Wild & Scenic Film Festival On Tour" at the Lincoln Theater in Damariscotta on February 7 and 9.
Wild & Scenic focuses on films which speak to the environmental concerns and celebrations of our planet. "Films featured at Wild & Scenic give people a sense of place," says Tour Associate Director, Amelia Workman. "In today's busy world, it is easy to disconnect from our role in the global ecosystem. When we realize that the change we need in this world begins with us, we start making a difference. Come get inspired!"
With thanks to our local sponsors: Damariscotta River Cruises, Midcoast Kayak and Lake Pemaquid Campground.
---
February 7 – Inspired by Nature (124 minutes)
On February 7, nine short films on the theme "Inspired by Nature" invite viewers to journey from their own backyards to wilderness areas at the far reaches of the earth. The films explore a variety wildlife and conservation issues and the inspiring solutions being explored by diverse communities.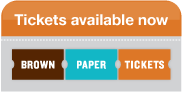 Get tickets for Wild & Scenic Film Festival – Inspired by Nature on February 7 (FREE)
---
February 9 – What Will Your Legacy Be? (127 minutes)
The February 9 films pose the question, "What Will Your Legacy Be?" These thirteen shorts focus on the power each of us has to make positive impacts on the environment. From personal journeys to positive global change, these motivating films offer thought-provoking storytelling that will encourage everyone to think about their own legacy.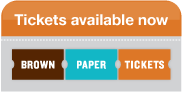 Get tickets for Wild & Scenic Film Festival – What Will Your Legacy Be? on February 9 (FREE)
---
Watch the trailer for the Wild & Scenic Film Festival: